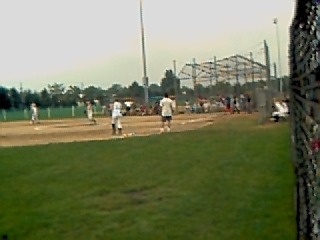 The field at South Euclid. In this picture Rachel is playing third base, Tricia is playing first, Shannon is playing second, and Rissy is catching.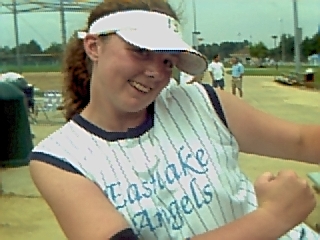 Tricia demonstrating how to knock someone down.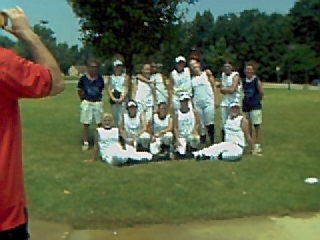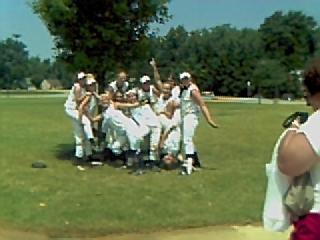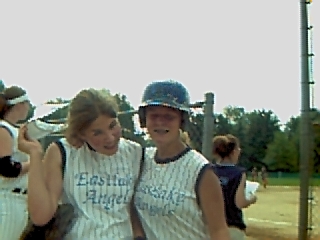 A bad picture of me (Liz) with our catcher Rissy.
Carlyn, Liz, Rachel, Tabitha, Tricia, Rissy, and Shannon.